Your digital footprint is all the information about you that exists online. This includes news articles about you or where you are quoted, and of course your social media posts.
Why does my Digital Footprint Matter?
When you apply to college or a job, your digital footprint can impact your outcome. Schools and employers want to know what kind of person you are, and how you will represent yourself as a member of their community. "According to a survey by CareerBuilder, a full 70 percent of employers 'use social media to screen candidates before hiring.'" (Forbes)
Your digital footprint gives them a glimpse into who you are as a person. It serves as a reflection of your personality and professional brand. Try to develop a positive persona online.
Think before you post. Ask yourself if you'd be comfortable with your post being read aloud and attributed to you on the nightly news. Ask yourself if you'd hire you or admit you based on the totality of your digital footprint. Keep in mind that 54% of employers have eliminated candidates based on social media. (Inc.com)
What if I post privately or anonymously?
Know that nothing posted to the Internet is ever truly private or anonymous. People who are in your private network can screenshot your posts and send them via text or messenger.
For example, in 2017, Harvard rescinded the admissions of ten students for posting obscene and racist memes to a private Facebook Messenger chat. They thought they were OK because it was a private group, but screenshots made their way to the admissions office. (The Crimson)
What if I have a common name?
Just because you have a common name does not mean that you can't be found. When you apply to a job or college, they will have additional information about you. A combination search of your name and items from your resume will probably yield results. Try it yourself and see what comes up.
Check Your Digital Footprint Regularly
Google search your name or create a Google Alert so you get an email when something new is posted about you. 
Clean Up Your Digital Footprint
Before you apply for college or a job, clean up your digital footprint. Go through your social media and delete any posts that could be harmful to you. These include provocative pictures and any picture of you engaged in illegal activity. Change your settings so that others cannot tag you in pictures without your permission.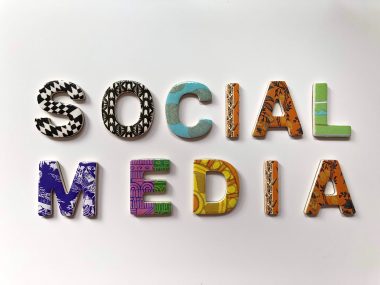 While you can make your social media private, know that some employers or schools will ask for your social media handles as part of your application. Know also that screenshots can work against you.
Some people pride themselves on having almost no digital footprint. This can be a disadvantage in this day and age. Schools and employers don't want to get involved with a "ghost" – they want some data about you before they bring you onboard.
You can have a digital footprint without going full Instagram influencer. Create a LinkedIn profile and fill it out completely. This will often be the first hit on an Internet search of your name. You could also create a personal website that is carefully curated to present you in the best light. Free tools such as Weebly can help you achieve this.