If you are in college, landing internships can be key to your future success. It opens the doors to a permanent job offer with the company or gives you credibility to land your next internship or job.
What are internships?
An internship is a short term position with a company that provides students with work experience in a particular professional field.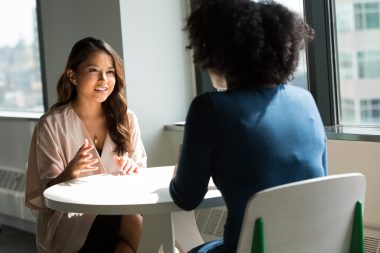 Do I get paid for my internship?
While unpaid internships still happen, for profit companies must pass the "primary beneficiary test." ​​Who benefits the most from the internship? If it is the employer, then the intern must be paid. If it is the intern, then the internship can be unpaid.
For example, if you get academic credit or you're gaining knowledge that you would have learned in an educational environment, then the internship can be unpaid. If your work displaces the work of a paid employee, then you must be paid.
The optics of unpaid internships are bad for most companies. The only students who can afford to take unpaid internships are those who have financial backing from another source (like parents). It's unfair to students who need the money to put a roof over their head or food on the table.
Why get internships?
An internship is useful in so many ways. 
It:
Builds your resume

Provides meaningful work experience

Develops your skillset

Gives you feedback

Helps you explore career paths

Builds your network

Makes money

Opens the path to a full-time job
Where can you intern?
Most large companies have a formal internship program. Your college's career center should have a database of available internships. You can also search online at places like ZipRecruiter or even find assignment-based micro-internships with Parker Dewey. 
Think about your college major and career interests. You should try to find an internship in your professional field so that you can learn more about your future profession or confirm that you're on the right path.
What is your role as an intern?
As an intern, it is your job to behave in a professional manner. This means showing up on time, showered and dressed appropriately, and with a positive attitude. You should never be doing nothing. If you finish an assignment, ask for a new one.
Some intern programs are more structured than others. In a structured program, you may have an assigned mentor and specific projects in support of full-time employees. 
You may be asked to do research, create content for social media, or make PowerPoint presentations.
With an unstructured program, it could be up to you to be proactive and seek out assignments. While this may be harder, it also could be better for you. You have the opportunity to shape the kind of work you do.
Some of the work may be new to you, and it may take a while to learn. That's OK! An internship is supposed to help you develop your hard skills. As Richard Branson puts it, "Do not be embarrassed by your failures, learn from them and start again."
Learn more about your role as an intern here.
Making the most of your internships
Think about what you want out of your internship. Help in determining career path? A full-time job offer? A mentor? An expanded network? All of the above?
Once you know what you want, set yourself up for success by fulfilling your responsibilities as an intern. An internship is like a long job interview. You will be observed throughout and your behavior will determine whether or not you receive a full-time offer or a reference for future employment.
Set goals for yourself during the internship. Perhaps you struggle with time management. One goal could be to be on time every day for work or to complete projects ahead of due dates.
Perhaps you want to build your network or find a mentor. Make a point of inviting different colleagues to coffee or lunch once a week so you can get to know them in a more casual setting.
If you want to expand your skills, seek out employees who work in your areas of interest and ask if you can help them. Being proactive could generate new and interesting projects for you.
Lattice Climbers offers multiple microlessons on internships. Take our quiz now to generate your customized curriculum!